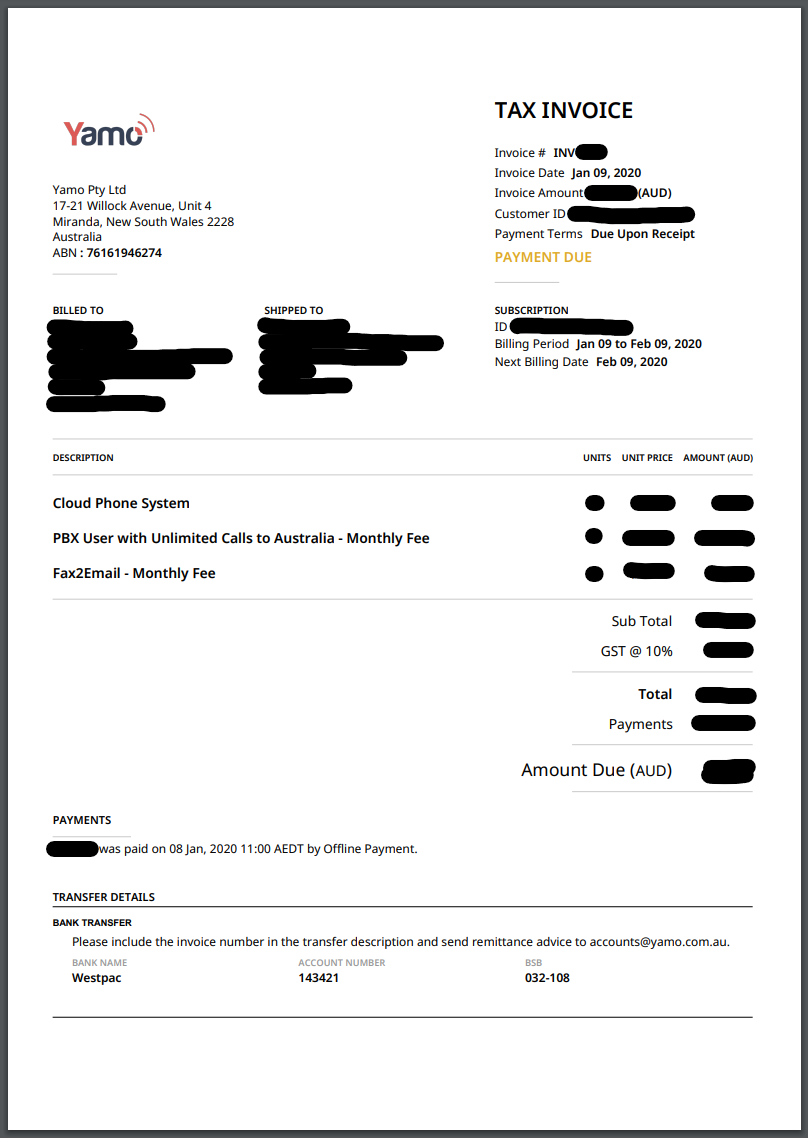 How to find your billing cycle
On most invoices, your billing cycle can be found underneath the SUBSCRIPTION heading. If items on your invoice relate to different billing cycles, the cycle will instead be shown below each item, such as the following example.
How to find your subscription and customer ID
Your Customer ID can be found in the top right of the invoice.
Your Subscription ID can be found under the "SUBSCRIPTION" heading.
Am I charged in advance?
All Yamo accounts are invoiced in advance of the billing cycle.
Need help?
If you need further guidance, please get in touch with our team by clicking here. We're always happy to help!