BLF keys (Busy Lamp Field Keys) are the keys on your phone that show if another user is available, busy, or on the phone. These can also allow for quick speed dials to these extensions.
Through the 3CX WebClient, you are able to update the keys on your specific handsets and softphones. To do this you would need to follow the below steps:
Log into the WebClient, the login details are provided in your Welcome Email.
From there click on Settings on the left-hand side, then click on BLF Settings
Once you are in this menu you can update all your BLF keys and if your phone allows, you can add more BLF's.
As shown in the below screenshot, you do not need to click save and these are updated as soon as you update them.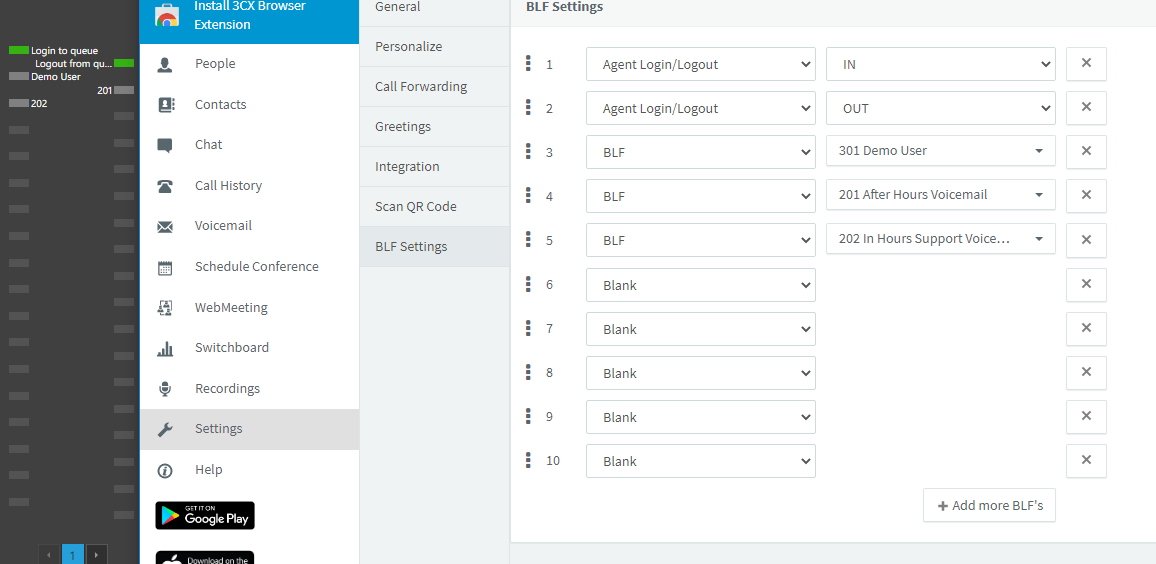 If you require a new welcome email sent or are experiencing any issues, please reach out to our support team here.