Part of our 3CX packages is the ability to access call recordings for calls you have recorded. By default, you are able to use the record feature however accessing these is not enabled. Please reach out to our team here if you require access.
Accessing your recordings
Through the Web Client, you are able to access these recordings. Once you have logged in you will need to navigate to the "recordings" tab, from there, click on my recordings to specifically see your recordings as shown below.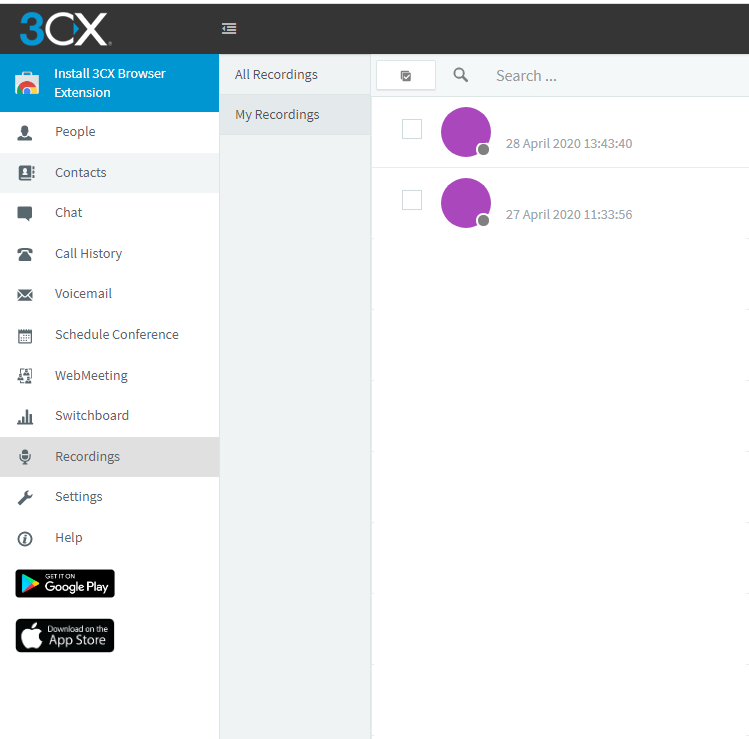 To the right of this, you are able to play or download, if you need access to delete these please let us know and we can add this to your account.