Please Note: These guides assume you use Yamo as your VoIP solutions expert when creating tickets. Yamo provides low-cost and powerful phone systems for businesses of all sizes. If you are not using Yamo as your VoIP provider you can reach out to us here and have a chat.
Adjusting inbound rules on 3CX is something that can be completed through the management console. If you do require access to this, please reach out to our support team and we can organise access for you.
Steps
Once you have logged into the management console, select "inbound route" and then select the inbound number you would like to edit which will open a menu shown below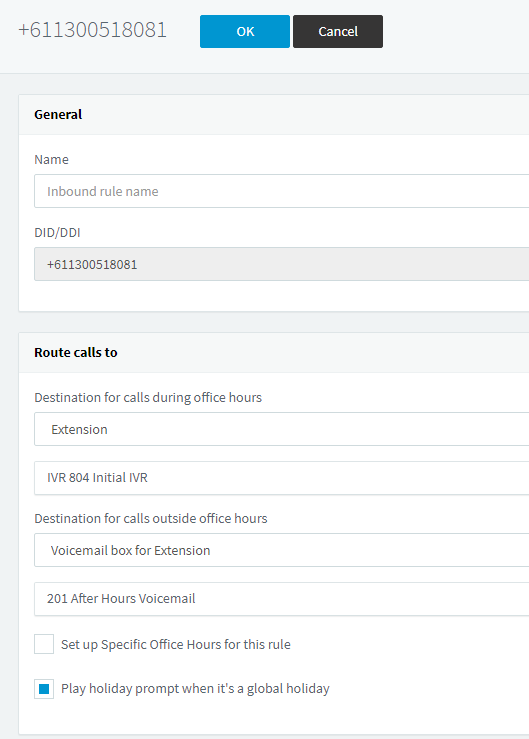 What we are looking to update is the Destination for calls during office hours by changing this we are able to redirect where calls are going, in this example, I will show you how to forward it to an outside number.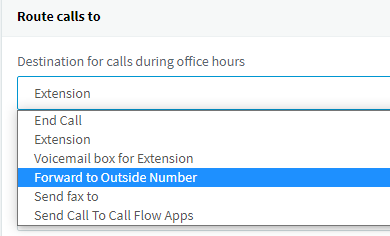 From here, the below field will allow you to enter an external number as shown below.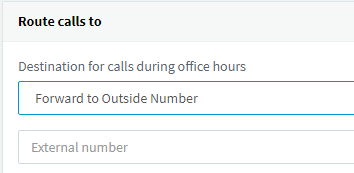 Once you have entered the number you wish to divert them to, click on Ok up the save your changes. From here all inbound calls during office hours will go to the designated number you have entered.
Additional Assistance
If the above steps did not help in resolving your issue, Yamo customers can click here to raise a case with us.
If you are not a Yamo customer and would like to have a chat to see how your business can benefit from expert support and advice like this, click here to book an obligation-free consultation and quote where we can discuss your business needs with one of our experts.
If there is anything you feel that we can add to improve this article please let us know in the comments below.